Wigan Statue Involved – Mining Sculpture by Steve Winterburn
It is our pleasure to announce that finally our Mining memorial in Wigan has been unveiled today. After being initially installed in February 2020 the pandemic intervened with original plans, the committee did their utmost to keep this under wraps until the first opportunity to have a public unveiling came up after the storm of Covid had blown over.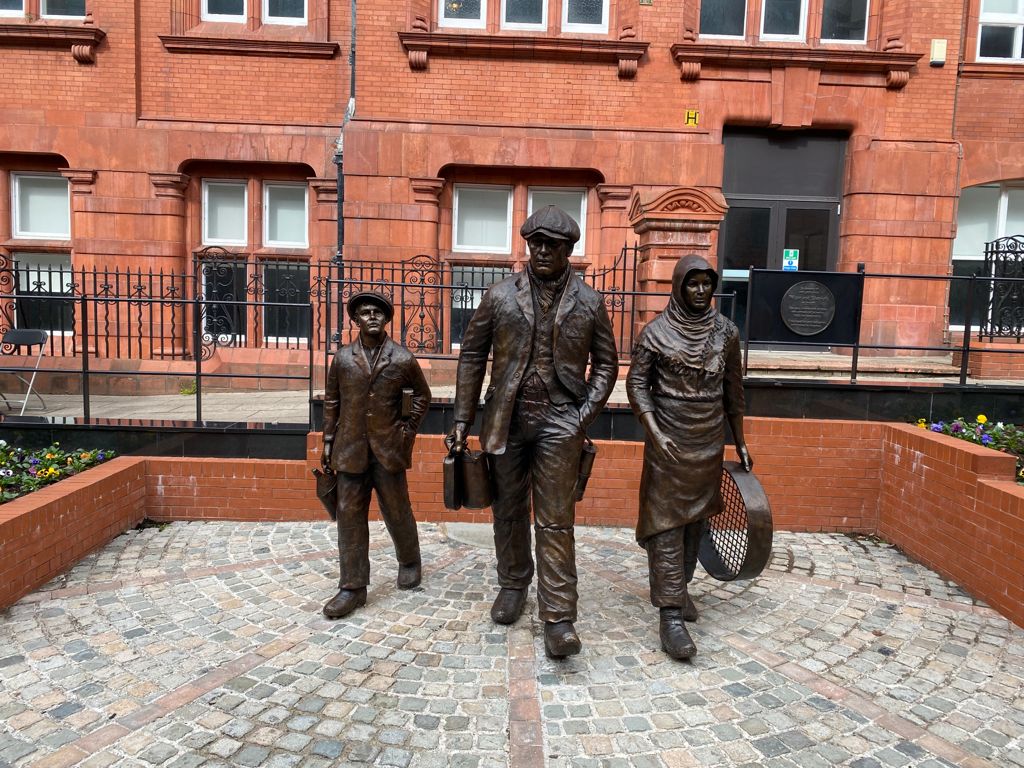 This project was amazing to work on, Mining is such huge part of Wigan as a city the history and passion behind it is awe inspiring so for Steve Winterburn to be able to depict and capture a mining family striding proudly now situated in the centre of the city is an honour for him and the whole family.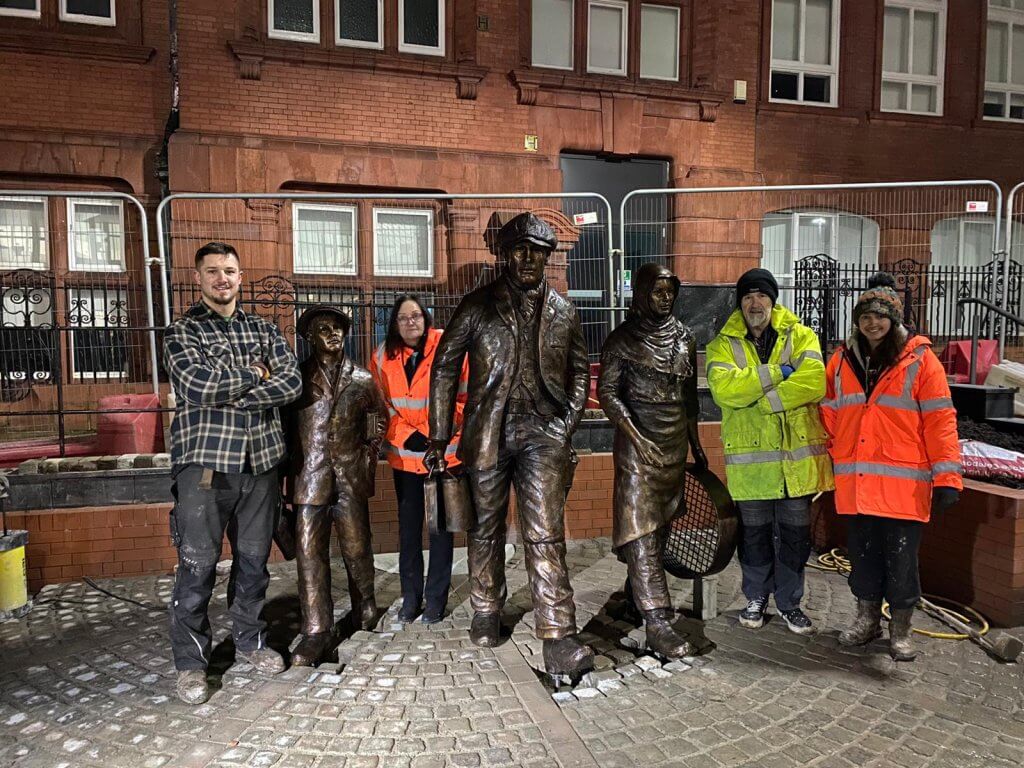 The whole WHAMM committee were over the moon with the sculpture as were the people of Wigan today after the unveiling and ceremony, this is special for us as a family brand to see. Thank you to everyone involved in making this such a special project and for an amazing day today.