Leicester Tigers Statue Unveiled – Steve Winterburn Tiger Monument
Today was an incredibly proud moment for the Winterburn family being a rugby family with both Steve and Joy having frequented Leicester Tigers games for many years and with Ben playing rugby since he was 5 years old and eventually playing to earn honours with Yorkshire and North England. Unveiling this huge tiger monument outside the legendary Welford Road stadium was an iconic moment for the whole family.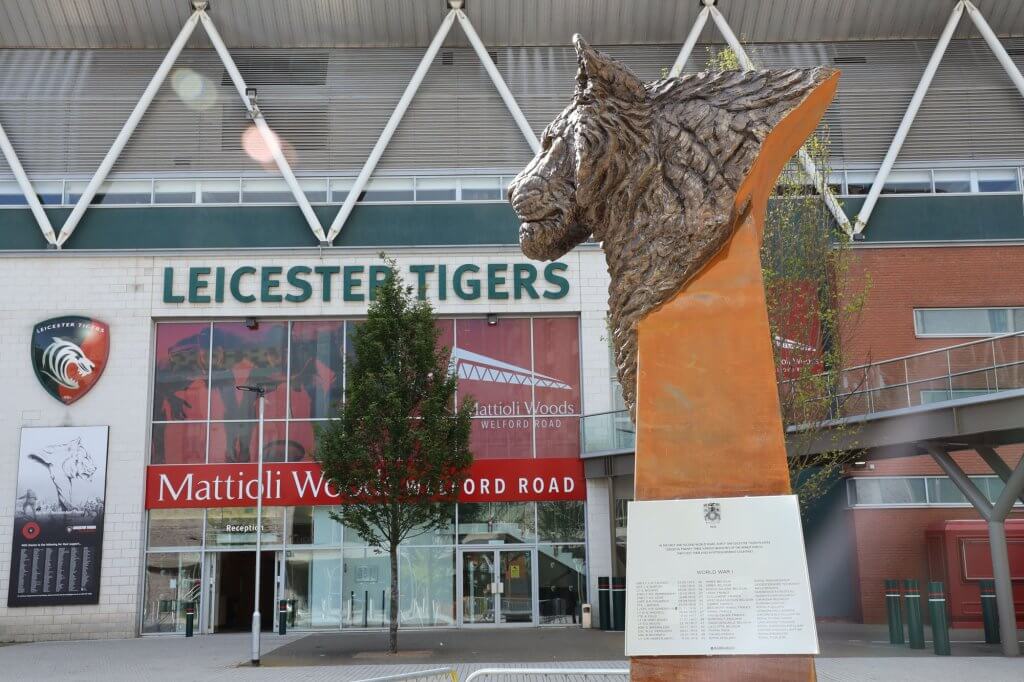 This is the first big public sculpture that features Steve Winterburn's signature new style with the wildlife portraits with expressive tooling and textures creating a very powerful imposing feel, this is furthered with the sheer size of this particular Tiger monument standing a striking 17ft tall, this piece is a head turner for rugby fans and art fans alike.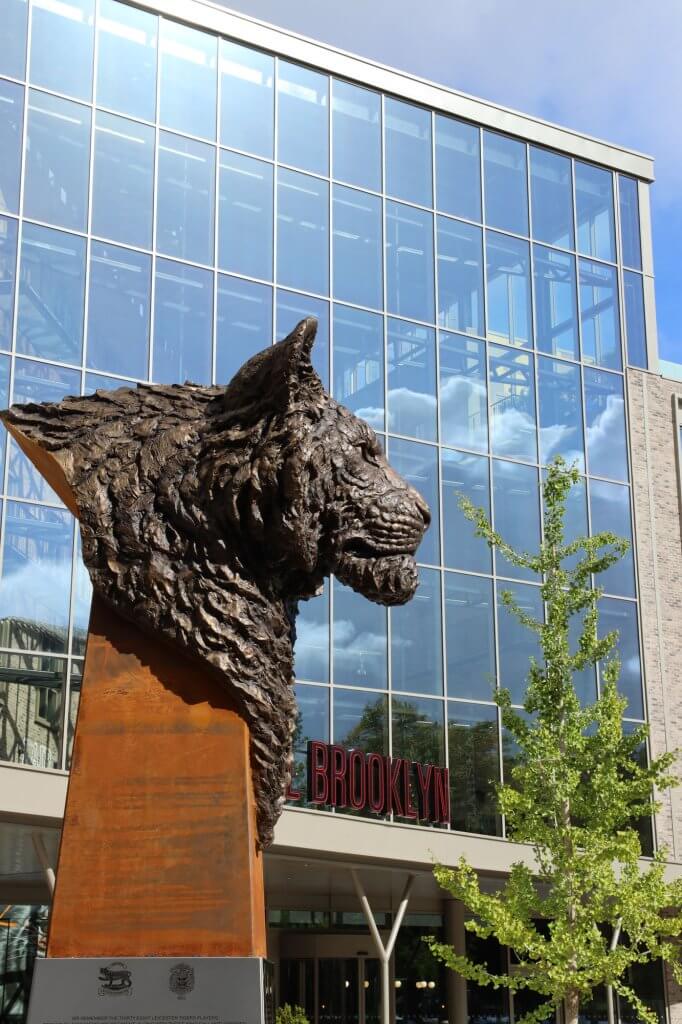 The Tiger monument is specifically to represent the link between the Leicester Tigers and the Military Tiger Regiment, making it a very special day for everyone involved unveiling such an iconic piece representing such great men some lost and some still with us on Armistice Day, it was an honour for us. Seeing the veterans interacting and appreciating our piece of art and being overwhelmed with the representation we have created for them and their comrades was something that we will never take for granted, very special memories made.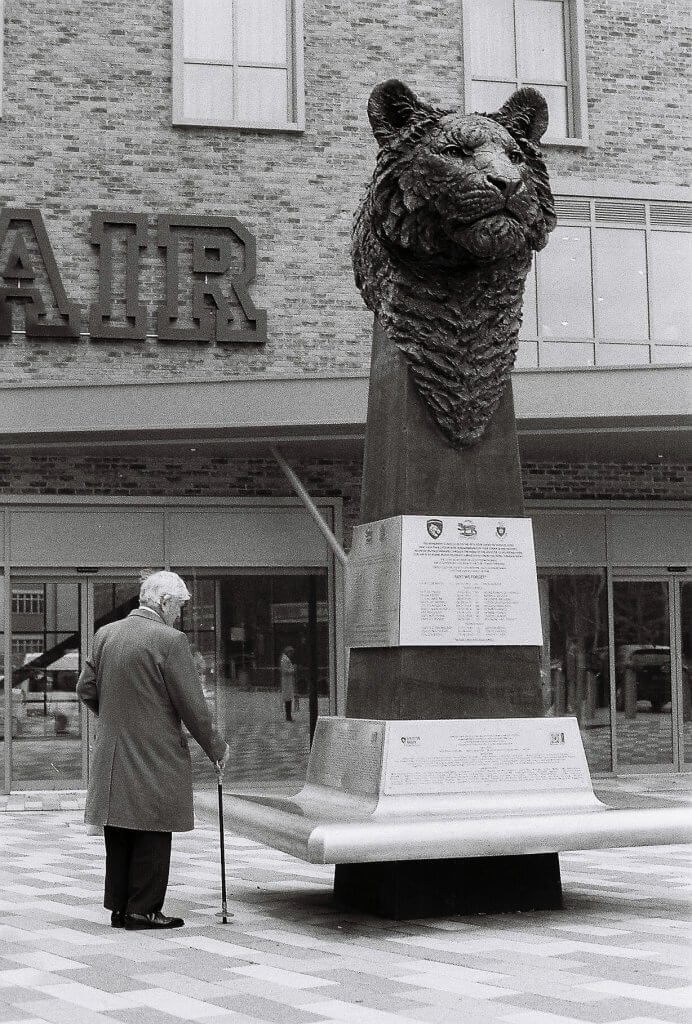 We would like to thank all the staff at Leicester Tigers for welcoming us and making the day so special for everyone who attended, it was a great day and brilliant ceremony.