Carrs Silver – A Family Affair
One of our proudest and longest standing affiliations is also a family run business, Carrs Silver. Carrs have been operating in the highest end of the silverware industry for over 40 years making bespoke silver both classical and contemporary. Similar to Winterburn Fine Art all their work is manufactured in-house in Yorkshire and their work graces homes around the globe.
Over the decades they have grown to become one of the UK's premier manufacturers and brands and have a very prestigious outlet in Harrods, London, arguably the heart of retail on the planet. It is through this platform that the two brands display their bespoke collaborations and showcase their truly unique set of skills combined to create some of the most innovative projects and artworks in the industry.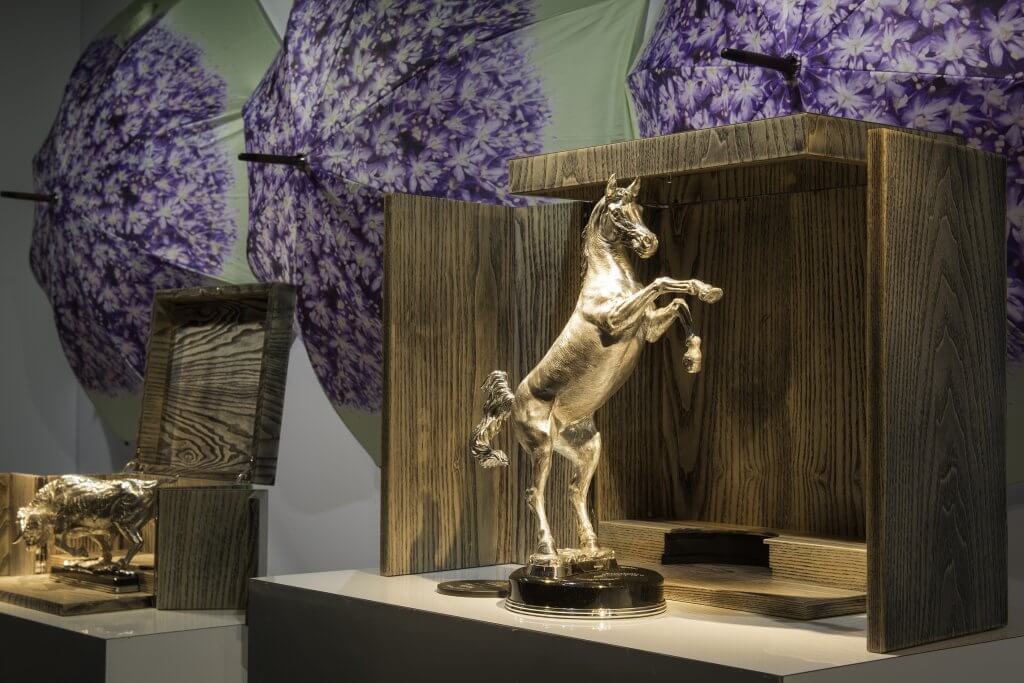 Talking more on this treasured partnership below is Managing Director Richard Carr:
We are delighted to provide a testimonial for our long-lasting collaboration with Winterburn Fine Art, a partnership that has spanned over a decade. Our work together has been marked by creativity, craftsmanship, and a shared commitment to excellence in the world of fine art.
Over the years, we have had the privilege of collaborating with Steve Winterburn, a world-renowned sculptor with an unparalleled passion for wildlife conservation. Steve's journey from an engineering background to mastering the art of sculpture is a testament to his dedication and vision. His ability to breathe life into his creations has consistently left us in awe.
Our collaboration has yielded a remarkable array of limited edition pieces in bronze and sterling silver, each a masterpiece in its own right. These pieces have not only found homes with high-profile VVIP and celebrity clients but have also adorned the collections of Middle Eastern Royalty, a testament to their timeless appeal and exceptional quality.
What sets our partnership apart is the fact that both Winterburn Fine Art and Carrs Silver are family-owned businesses. This shared heritage has fostered a deep sense of camaraderie and mutual respect between our teams. We have grown together, leveraging our collective expertise to take on diverse and challenging commissions.
One of our proudest achievements together is the creation of one-of-a-kind commission pieces that push the boundaries of artistry and craftsmanship. These pieces have allowed us to showcase the specialist skills required to work with Sterling Silver.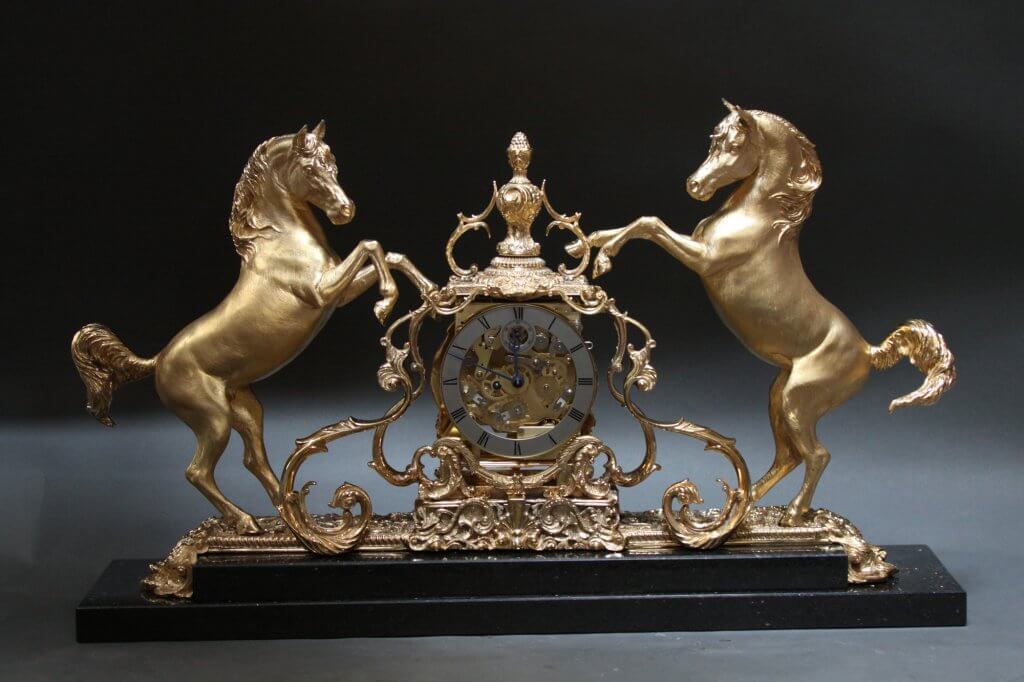 In addition to the artistic merits of our collaborations, we are proud to note that the prices of these limited edition pieces have appreciated significantly since our partnership's inception. Over the last decade, the value of these exceptional works has at least doubled, if not more. Furthermore, the intrinsic value of silver and gold has risen significantly during this time, further enhancing the collectability and investment potential of these pieces.
At the heart of our collaboration is a commitment to delivering excellence and innovation. More recently, Ben Winterburn, Steve's son and Director of Winterburn Fine Art, has played a pivotal role in shaping our journey. His passion and dedication to preserving and expanding the Winterburn legacy have been truly inspiring. Ben's expertise in fine art craftsmanship and foundry work has enabled us to continually push the boundaries of creativity.
Winterburn Fine Art's ability to manage every stage of the artistic process in-house has been a game-changer. From bespoke commissions to bronze casting services, their meticulous attention to detail ensures that each project is executed to perfection. We have been fortunate to work on projects, many with Carrs store within Harrods, solidifying our reputation as leaders in our respective fields.
Collaborating with Winterburn Fine Art has allowed us to create bespoke items for high-end clients that seamlessly blend bronze, gold, and silver, all proudly bearing the British Hallmark. This dedication to excellence has been instrumental in strengthening our partnership.
In conclusion, our collaboration with Winterburn Fine Art is a testament to the power of shared passion, creativity, and craftsmanship. We look forward to many more years of pushing the boundaries of what is possible in the world of fine art and silverware, together.
Sincerely,
Richard Carr – Managing Director
Carrs Of Sheffield (Mfg) Ltd
https://www.carrs-silver.co.uk/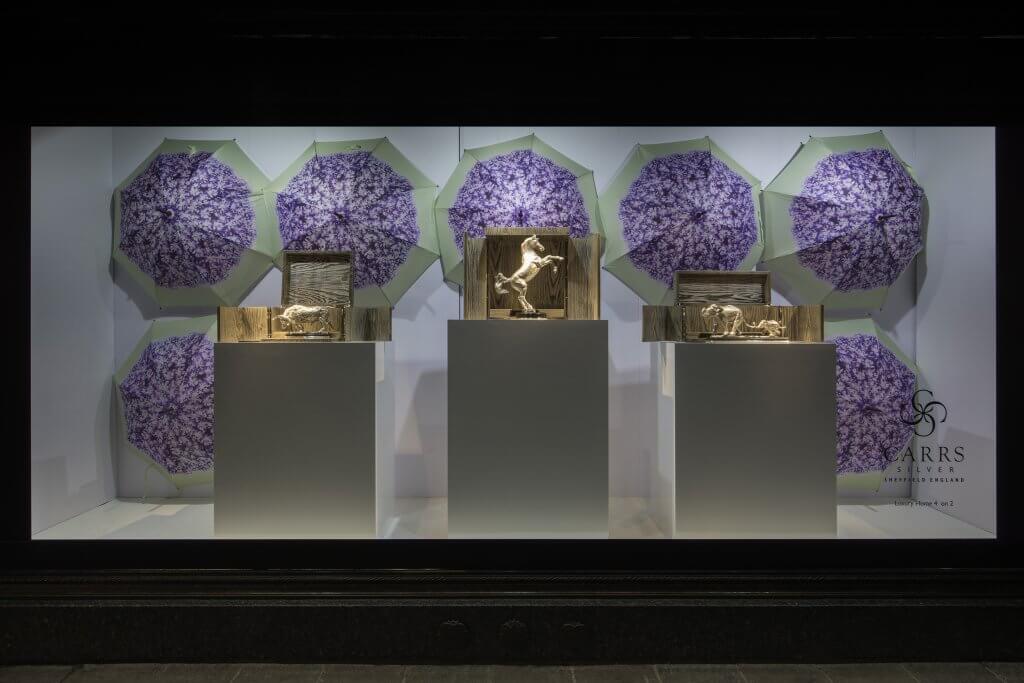 This Relationship is one that is very dear to the Winterburn family. Some of their biggest accolades are from this working partnership and the family run business bond has brought both parties far closer than just a business collaboration, this brand association now truly is a family affair and long may it continue.