Cardiff Statue Unveiled – Steve Winterburn's Codebreaker Statue
Today we unveiled our much anticipated Codebreakers Statue in Cardiff Bay, Cardiff. This has been a brilliant project to work on with a very enthusiastic and amazing committee team making the whole process a joy. The story behind the sculpture is awe inspiring making the creative process for Steve Winterburn a pleasure and breeze.
The Codebreakers statue is to represent the story of how men of colour and foreign origins were not able to play for the Welsh National rugby union team and in turn looked to pursuit their incredible careers elsewhere which happened to be up north in England switching codes to rugby league, hence the name. Many if not all of these players, not just those on the statue became northern icons in their respected towns and so it seems very fitting that a sculpture created and produced in the North of England has been returned to their birth town of Cardiff.
For more on this amazing story and statue journey please watch the ITV X documentary: Exiles to Icons: The Codebreakers Come Home – ITVX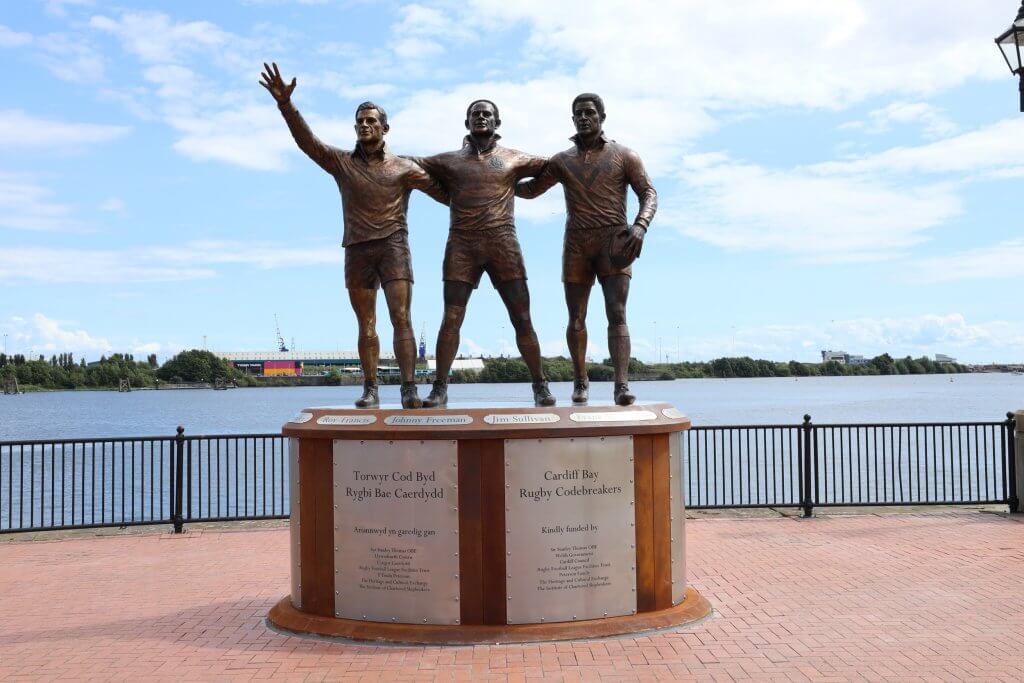 This sculpture is particularly special for the Winterburn family as it is the 3rd time we have produced a bronze monumental sculpture of the living Legend Billy Boston, who over the years has become a family friend. For anyone to be represented by bronze sculpture is such a huge honour most of us could only dream of, but to have 3 shows the magnitude of this mans achievements and we count ourselves blessed to have been fortunate enough to depict him in sculpture, spend time with him and call him a friend.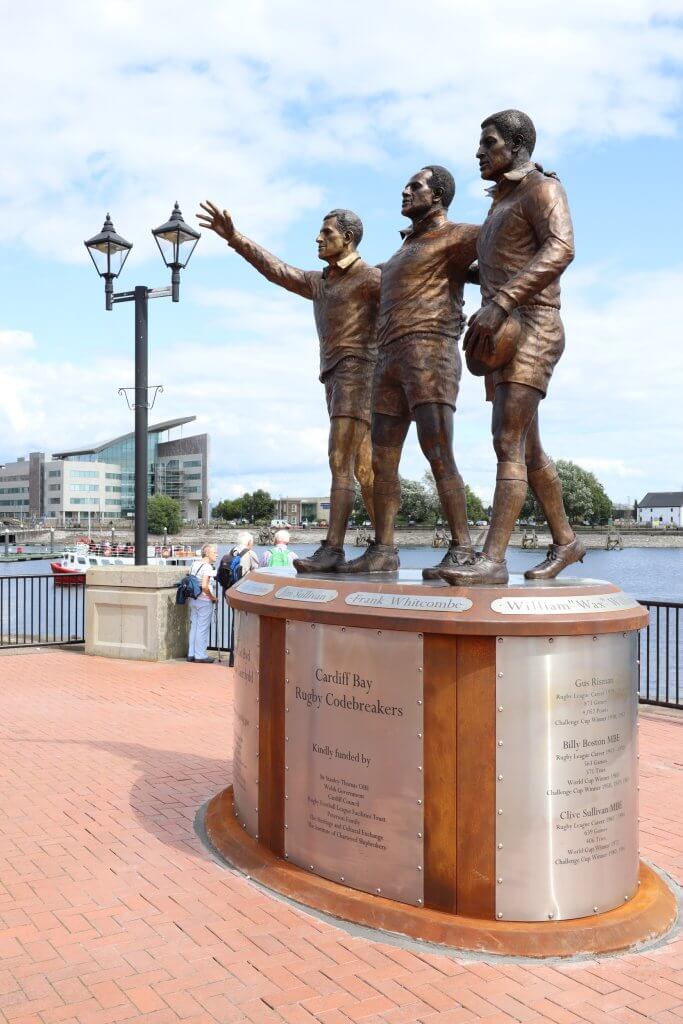 Huge thank you to everyone involved on the committee of this project, the work those guys put in behind the scenes was truly amazing and made everything come together seamlessly with an amazing ceremony and unveil to top off the journey perfectly.